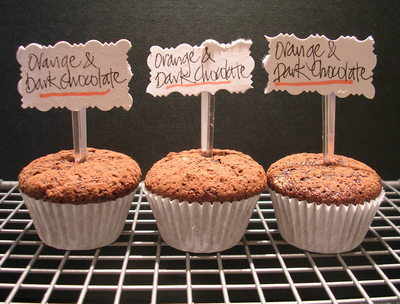 Orange & Dark Chocolate
This dark chocolate cupcake is rich and luxurious - almost like a brownie - but without wheat or butter! Truly scrumptious with your tea or coffee.
Made with ground almond, maize & rice flour.
Box of 12.
Please note that our cakes are only available for pick-up or local delivery via courier.
When ordering, please specify the day and time you would like to pick up your cake, and we will confirm via e-mail.

If you'd like a cake in this flavour, larger sizes are available.
Please call 02073497129 with enquiries or to place an order for local delivery.